Meet Japan's World Renowned Dr. Shinya
Dr. Shinya's Legacy
Dr. Hiromi Shinya's scientific knowledge of the gastrointestinal system inspires all of our product development. World-renowned for developing revolutionary colonoscopic techniques, Dr. Shinya is a Japanese-born gastroenterologist who thoroughly studied and realized the significance of proper enzyme activity to the digestive system.
He believed that the decline in soil quality due to commercial farming has affected the enzyme activity in the foods we consume. Without sufficient digestive enzyme activity, the body can't break foods down so that nutrients can be fully absorbed.
Based on Dr. Shinya's findings, and with our ancestor's naturopathic guidance, we knew we could make a difference.
His Career
Completing his medical studies at Juntendo University of Tokyo in 1960, Dr. Shinya began his residency in General Surgery. During this time, he became interested in fiberoptic endoscopy, which shaped the path for his future.
With experience in upper gastrointestinal endoscopy, Dr. Shinya went on to develop the technique of colonoscopy using a flexible fiberoptic endoscope to examine the colon. He also made innovative refinements to the instrument, including developing a snare-cautery device for removing gastric and colonic polyps.
This life-changing technique has helped hundreds of thousands of patients eliminate the risk and pain associated with past GI operations.
Shortly after performing the first successful colonoscopic polypectomy, he received global recognition, including receiving the President of the United States waiving his visa to continue his clinical work within the United States.
Following this opportunity, he participated in various lectures and demonstrations at major hospitals and universities worldwide; helping to shape the future of gastrointestinal health.
His career has included sharing his wealth of knowledge as a Professor at Icahn School of Medicine at Mount Sinai & Albert Einstein College of Medicine in New York, and as Director of Endoscope at Beth Israel Medical Center.
History
1973

Dr. Shinya made the world's first presentation of research findings about the polypectomy using a large intestine endoscope at the American Society for Gastrointestinal Endoscopy, receiving a standing ovation from all audiences.

1975

Received the highest award of the American Society of Gastrointestinal Endoscopy.

2004

Awarded with the special prize of the American Society of Gastrointestinal Endoscopy for many years of service

2006

Received the New York Honorary Citizen Award

Our Bodies Depend On Food
Dr. Shinya places the highest priority on what we consume, in order to remain in good health.
In the process of examining approximately 250,000 patients, Dr. Shinya furthered his interest in preventative medicine, which centers around proper nutrition and diet. He strongly believes that most diseases can be prevented or greatly minimized with proper nutrition and exercise.
He speculates that in recent years, the food we grow contains poorer sources of nutrients, which includes lacking the dietary enzymes we need to properly digest food.
The belief that preventative health should be a priority for all led Dr. Shinya to develop SHINYALab's line of supplements. These include unique formulas designed to address many of society's common health issues related to nurturing the gut microbiome.
Dr. Shinya's 7 Golden Keys for Good Health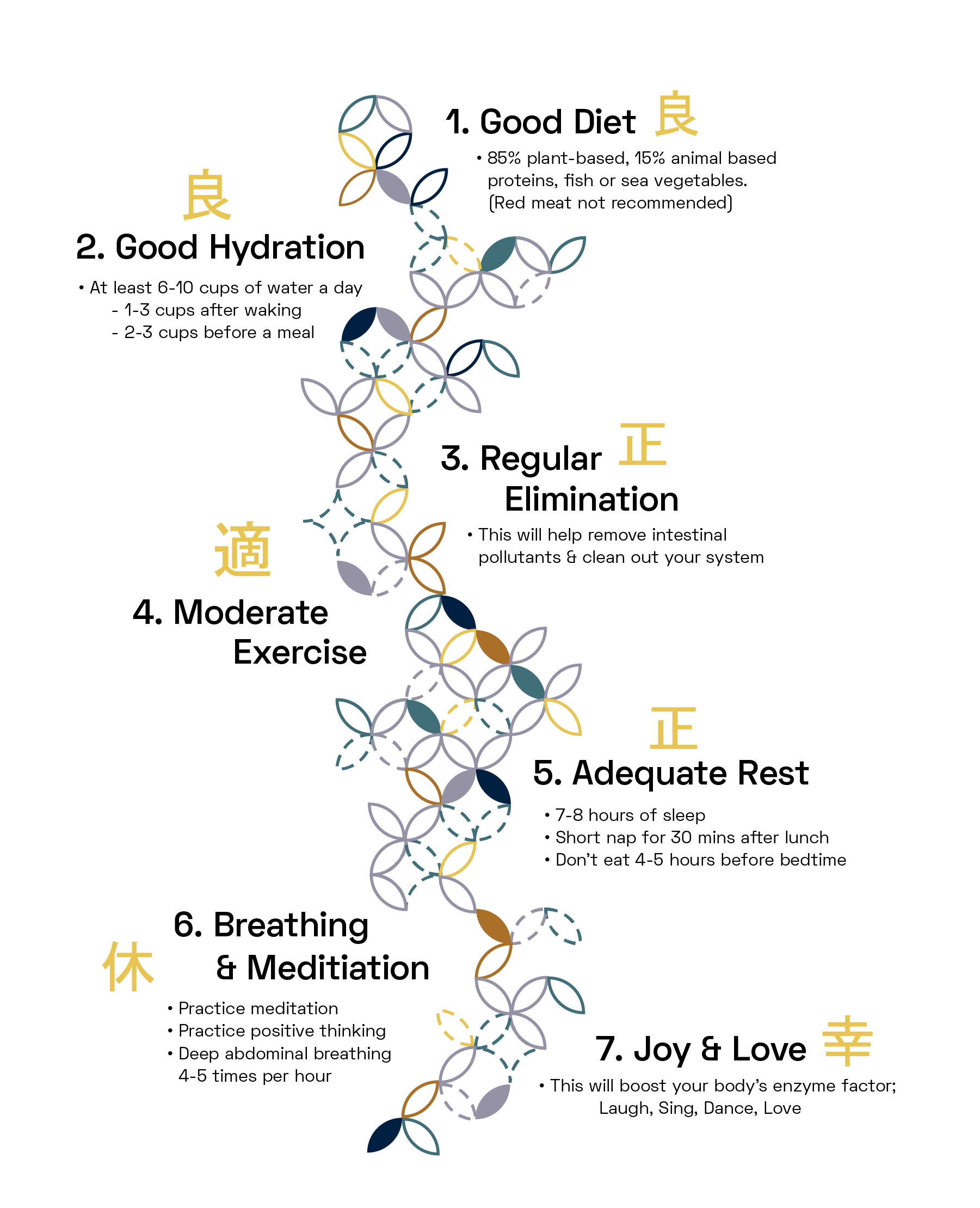 Dr. Shinya believed that we are born with the right to health; it is natural to be healthy. He designed this way of living or 7 Golden Keys to Health as a simple guide to help his patients create a life that will allow the body to heal itself. Dr. Shinya firmly believed that the most important thing you can do to live a long and healthy life is to do what makes you happy. Live life with a passion. Remember that a happy and meaningful life is nature's way to human health.
Learn More